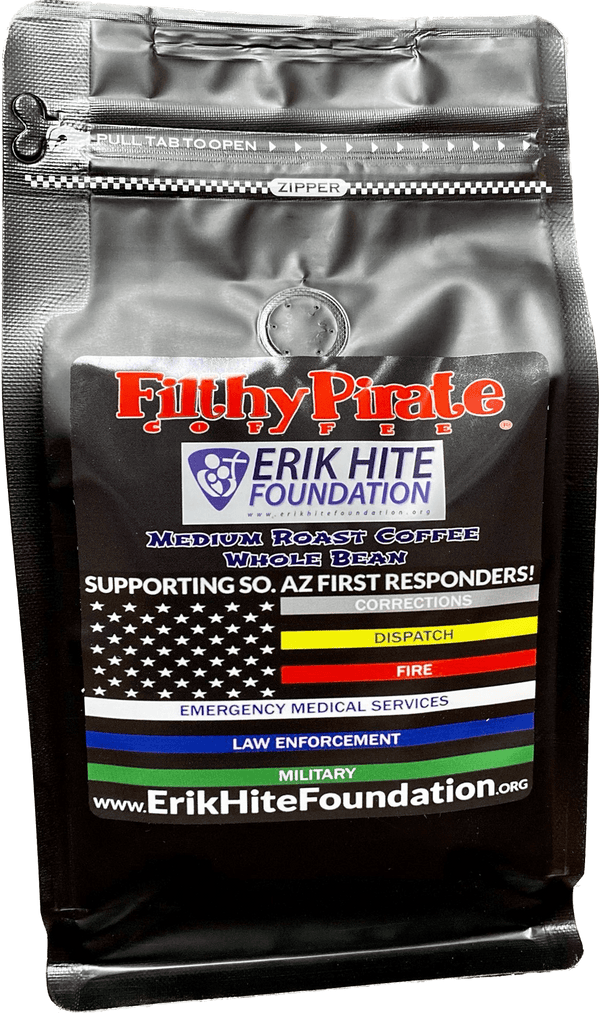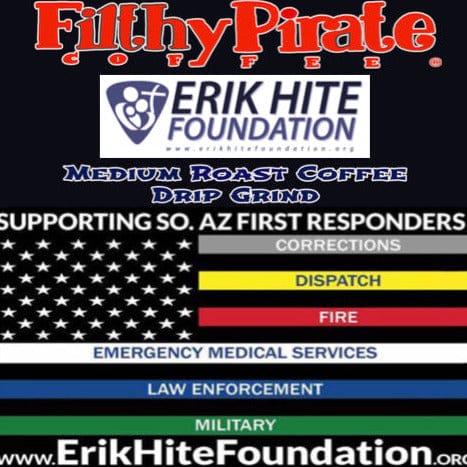 First Responder Charity Coffee! A portion of the proceeds from this roast is donated back to The Erik Hite Foundation. So, when you buy a bag, you're not only getting amazing coffee, you're giving back to the police officers and other first responders.
ABOUT ERIK HITE
On June 2nd, 2008 Officer Erik Hite
succumbed to a gunshot wound sustained the 
previous day by a suspect who had wounded a Pima County Sheriff's Department deputy.
The suspect had fired a rifle into the homes of two neighbors and then fled as the first responding deputy arrived at the location. As the deputy pursued him, the suspect opened fire and wounded him.
Members of the Tucson Police Department spotted the vehicle a short time later and continued pursuing it even as the suspect continued to fire at them. The suspect then turned off the main road onto a residential street where he stopped his vehicle and setup an ambush.
As Officer Hite turned the corner onto the street, the suspect opened fire from a distance of approximately 80 yards, striking Officer Hite in the head. The suspect continued to flee and wounded another deputy before finally surrendering.
Officer Hite was a U.S. Air Force veteran and had served with the Tucson Police Department for 4 years. He is survived by his wife, adult son, 1-year-old daughter, and parents.
Filthy Pirate Coffee continues to receive wonderful support from the local community and beyond. We love giving back to the community. It's been our honor and pleasure to collaborate with Nohemy Hite to create a charitable coffee roast where a portion of the proceeds gets donated back to the Erik Hite Foundation.
Erik Hite Foundation Mission
The Erik Hite Foundation is a charitable, childcare, educational and family outreach service. We solicits and raise funds, re-distribute funds and/or goods to assist with the funding and undertaking of programs and activities designed to strengthen the services, organization, performance, competence, professionalism and morale of the Law Enforcement, Emergency Services, and Military employees of the City of Tucson, Pima County Government, the State of Arizona and the Federal Government.
REGION: Central and South America
FLAVOR: Notes of milk chocolate and roasted nuts.

Light———
—–––Dark